Cybersecurity Services
Cybercrime is a thriving and growing business – it is not a few guys hanging out in a basement. Anything you might need to steal data and rob people can be purchased on the Dark Web. You can now buy credit card details, social security numbers, and a number of other programs, devices, and software that allow you to set up your own crime ring. It is a thriving business.
You might be thinking, "Well, I'm just a small business. I don't run a major company, so nobody would want to hack us."
WRONG! First, those larger companies have very sophisticated security systems in place. They are NOT easy to hack. Therefore, if THEY are getting hacked, getting into your business is a cake walk... which is why YOU are a bigger target than these larger institutions; the prize might not be as big, but you are far easier to rob than larger institutions, making you a prime target. And since cybercriminals have automation tools, they can make a large sum of money simply targeting a few hundred or thousand small businesses.
In this day and age, you need a multi-layered defense to protect your business and your livelihood!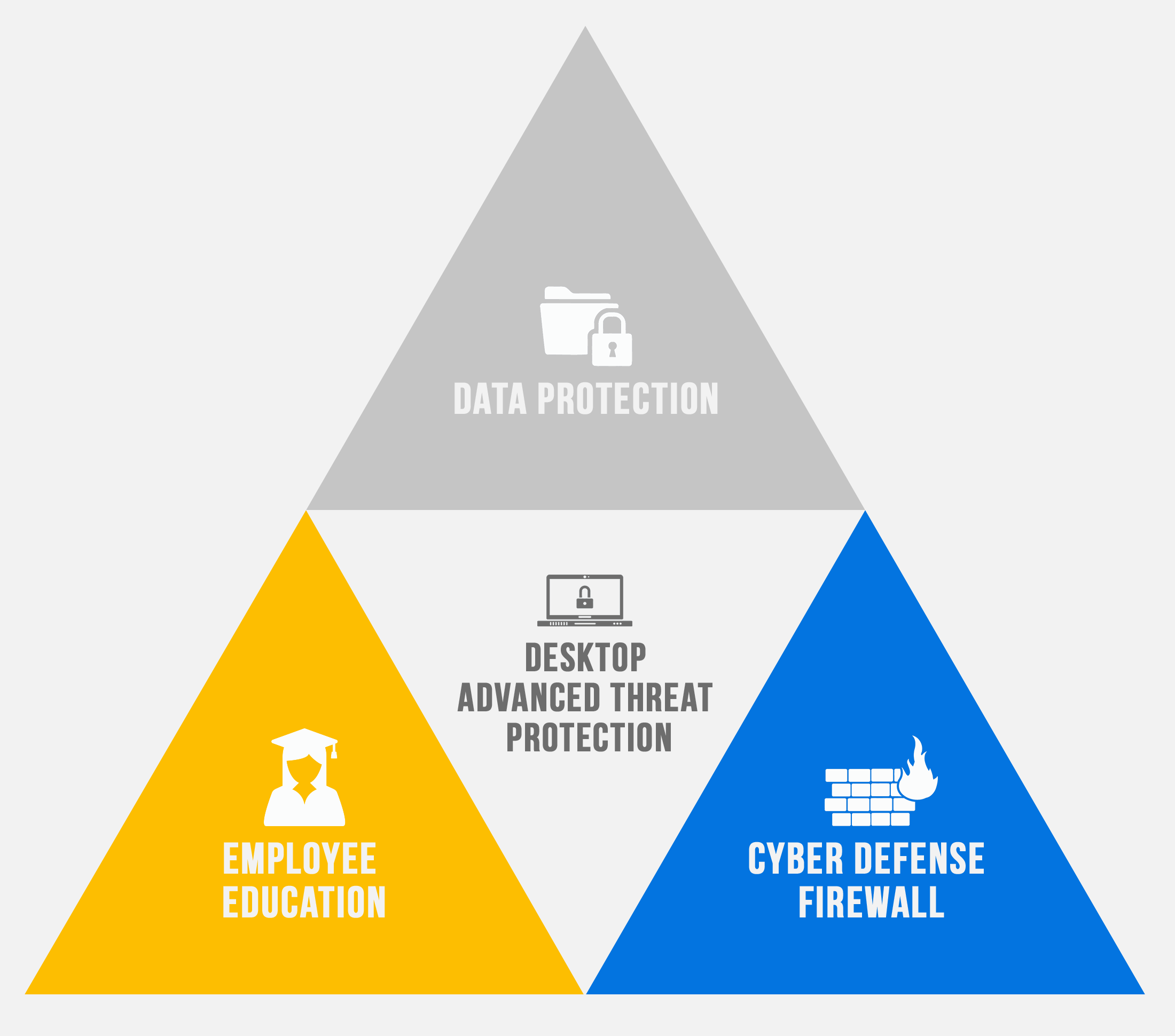 Because there are so many avenues to attack a business, it is necessary to build a protective zone around the desktop:
Employee Education – Your staff needs awareness training to reduce successful phishing attacks.
Cyber Defense Firewall – We implement a "unified threat management" device in your firewall, not just random, haphazard, security software.
Data Protection – We provide full-image server back up to the cloud for insurance against that accidental click.
Desktop Advanced Threat Protection – We utilize the latest generation software to prevent malware or ransomware from compromising your computers.
Criminals know that small businesses have money, and they frequently base the amount of the ransom on the kinds of files that they have encrypted.
If you are a health-related organization you are going to pay a lot; likewise if you are a law firm, your files are significantly important to you, so you'll be asked to pay more than the plumbing company down the block (no offense to the plumbers). But every business's files are important to them – so cyber-crooks are going to take advantage.
Heliotropic Systems wants you to know these four steps are the minimum required to protect your business.
Call us today at 866-912-8808 to implement them and avoid any threats that could hurt your business.