Three Reasons to Trust Heliotropic Systems
to Support Your Computer Network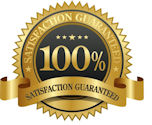 We Focus Exclusively on Family Owned and Operated Small Businesses. When your staff encounters a computer-related problem and it adversely affects your business, you need it fixed quickly. We understand why a single issue is a HUGE problem. That's why we take every situation - with every client - very seriously.
We Have Flexible, Customized, Support Options to help you better manage your computing environment. We provide our clients with a selection of managed services support options, including:
Maintenance and monitoring for issues
Local and cloud back-up
Disaster recovery planning
Help desk support with ticketing
Strategies for budgeting and equipment life-cycle management
We have successfully provided these services for more than 10 years, and can create a solution specifically designed for you and your company's needs.
No More Wasted Support Hours on Viruses, Malware, and Ransomware! We provide next-generation endpoint protection solutions, giving you complete confidence that your sensitive client information is protected against ransomware and other sophisticated attacks.
A Message from the President
If you are concerned with the current rising costs of your IT services, I understand; after all, I'm a business owner myself. If you find yourself running short of time during the day to fight IT fires because of your expanding business, I understand; you have a business to run - but I can handle those problems for you. Whatever your reason, Heliotropic Systems can help you with outstanding IT support and services.
Your business can save money and time today with Heliotropic Systems' managed services, network solutions, IT support, and more.
Our customer-centric managed services packages deliver what you need and want without overstepping the boundaries of your budget. We are here to team up with you and your business goals for outstanding IT support.
So if your company is located in Fort Lee, or eastern Bergen County, Heliotropic Systems can help you!
Call us today at 866-912-8808.

See What Other Business Owners Are Saying About Us...